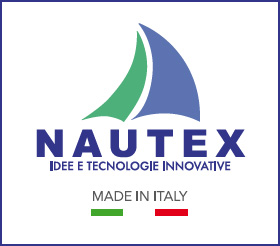 Nautex S.r.l. is an ISO 9001:2008 certified Italian LLC with offices in Rome and operating base in Olbia that deals with:
Producing and marketing original products made with steel, aluminum, wood, silicon and PVC, that are covered by international patents.
Supplying every product that is useful to boaters to aid in the transportation of people and things in any marina around the world, and in everyday life.
Creating and marketing articles that improve life on board both small and large boats.
Making travel and transportation more pleasant and eco-friendly.
The Nautex Philosophy can be condensed into one principle: to make the life of boat owners simpler and more comfortable, whether in the boat, on the dock, or in the camper. We do this by producing and marketing products that adapt to the needs of the user, and that do not clutter or take up space on the boat or in any other place.
Certificate ISO 9001:2008
Nautex is certified for the marketing of boating products.