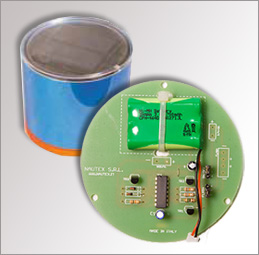 Solar Power: Another characteristic of our lighted bollards lies in their autonomy from the point of view of energy. No electric source is required.
The bollards rely on a small solar panel at the top, which is protected by a sturdy, transparent covering. The electrical circuit, which we also produce, is in the same place, with lithium batteries which ensure continuous illumination throughout the night, thanks to a light-triggered on – off system (on at dusk, off at dawn). Duration of nocturnal lighting in optimal weather condition: over 100mt.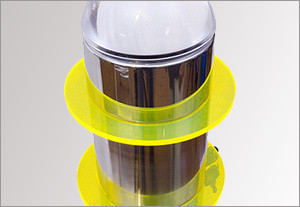 High luminosity fluorescent methacrylate: The glowing disks that characterise Nautex solar bollards are in high luminosity fluorescent methacrylate, making them readily visible from a great distance.
Standard colours: Green/White/Red. Other colours upon request.